Sign up here to receive our monthly newsletter in your email!
We want you!
Our student performers are busy rehearsing the book they will perform for you.
Won't you join us?!
A Taste for Reading pairs a delicious lunch with an inspiring program demonstrating the incredible difference that Page Ahead supporters like YOU make in kids' lives.
Would you like to attend and bring some friends? Sign up to be a table captain here
Learn about how your company can sponsor the luncheon
Program update: Story Leaders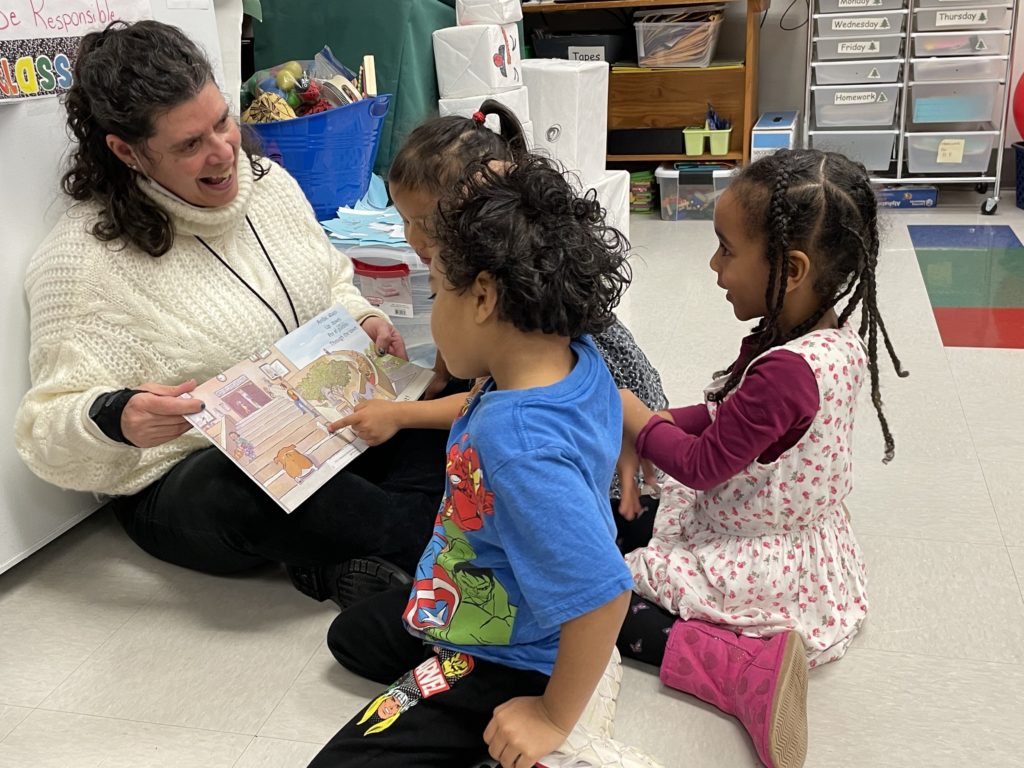 We have exciting data to share about our Story Leaders program, in which we work with preschool teachers and families to build home libraries and great reading skills through shared reading:
So far this school year, we have distributed 9,715 books to 1,600 preschool students participating in the program.
The favorite book of the fall was Pete the Cat: Rocking in My School Shoes.
More than 200 families responded to our family survey this fall. Families report that their children LOVE the books.
The teachers just finished their first survey of the school year, and more than 95% report they are confident in using the hear-and-say reading techniques with their students. Two of the top benefits of the Story Leaders program that teachers report are increasing students' print awareness (love of books) and preparing students for kindergarten.
What our preschool teachers are saying:
"My students really enjoyed When You Give a Mouse a Cookie. After three times of reading it as a large group, I had two children who would read the book to each other. They would flip through the pages and look at the pictures and take turns telling each other what was happening."
"They all get very excited for new books! We have multiple children that can recognize sight words. They love answering questions about what they think will happen next."
"Pete the Cat: Rocking in My School Shoes was a favorite this year. The students loved to make connections to themselves and Pete at school and compare our playground, lunchroom, and classroom in the story. They rock out to the song, and learn the words quickly. They are so excited to bring it home to keep and read to their families."
Community spotlight: Trilogy for Kids
We are delighted to announce that we have been selected for a generous grant from Trilogy for Kids, a local group of determined and dedicated individuals who strongly believe every child should have books in their homes. Their grant will build home libraries for 495 kids through our Book Up Summer program—wow!
Trilogy for Kids members, who raise funds and select the charities they support each year, have been active for many years with Page Ahead, from helping at our Book Up Summer book fairs, to reading to kids at events, to restocking several of our Book Oasis Little Free Libraries, to engaging youngsters via our Story Time program, and beyond. 
Thank you, Trilogy for Kids, for your incredible partnership!
Celebrating Black History Month with books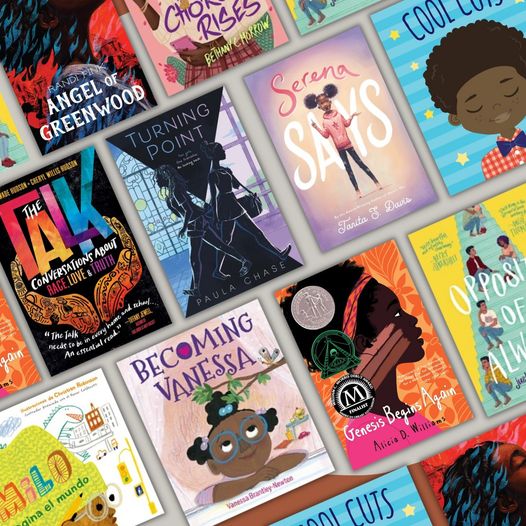 The students love their books!
Help spread the word about Page Ahead!
GreatNonprofits is honoring highly regarded nonprofits with their 2023 Top-Rated List, and Page Ahead needs your help to claim our spot!
If you've participated in Page Ahead programming or supported our work, your review might help someone else decide to get involved, too!
Post your review here and follow these directions:
Step 1: Click on the five stars.
Step 2: Write quick snippet of what you like best about Page Ahead or a good experience you've had with us.
Step 3: Click "Post Review."
All content will be visible to potential donors and volunteers. It's easy and only takes 3 minutes! Won't you help us boost visibility for our work by posting a brief personal story of your experience with us?