Sign up here to receive our monthly newsletter in your email!
Annual benefit for children's literacy
A Taste for Reading pairs a delicious lunch with an inspiring program demonstrating the incredible difference that Page Ahead supporters like YOU make in kids' lives.
RSVP here (in person OR online attendance)
I would like to help fundraise for this event
I cannot attend but would like to make a gift!
Reflecting on two years of Book Oasis
When the pandemic hit in spring 2020 and everything shut down, kids were suddenly cut off from books. Public libraries were shuttered, school and classroom libraries were totally unavailable; even bookstores and warehouses were closed. And families in communities of concentrated low income were at a particular disadvantage because they were less likely to have books at home already.
As the months went on and it became clear that this would be a long-term disruption, Page Ahead wanted to find a way to create a pipeline of new kids' books into communities we already serve where we knew families would benefit from more reading material. The Book Oasis project was born!
Read more about two years with Book Oasis in this blog post.
March is National Reading Month
Celebrating Read Across America in the first week of March, Page Ahead volunteers visited three local elementary schools to read with kindergarten and first graders.
Each child was able to select a brand-new book from an array of choices to keep, along with a decorated bookmark (carefully created by dedicated volunteers from around the world!). Once the students had their new book and bookmark, an adult volunteer reader sat with small groups of students to read their new books to them.
We are so thankful for the 39 wonderful volunteers who took time out of their day to go and read to these young students. It brightened their day and surely will leave an impact on their young lives. THANK YOU: Costco, Adobe, Trilogy for Kids and our very own Page Ahead VOLUNTEERS!
Community spotlight: Bamford Foundation
We are delighted to announce that we have been selected to receive a generous grant from the Bamford Foundation to help fill the home libraries of 300 students in the Tacoma school district. We're grateful for the continued partnership of the Bamford Foundation as we grow Book Up Summer in Tacoma!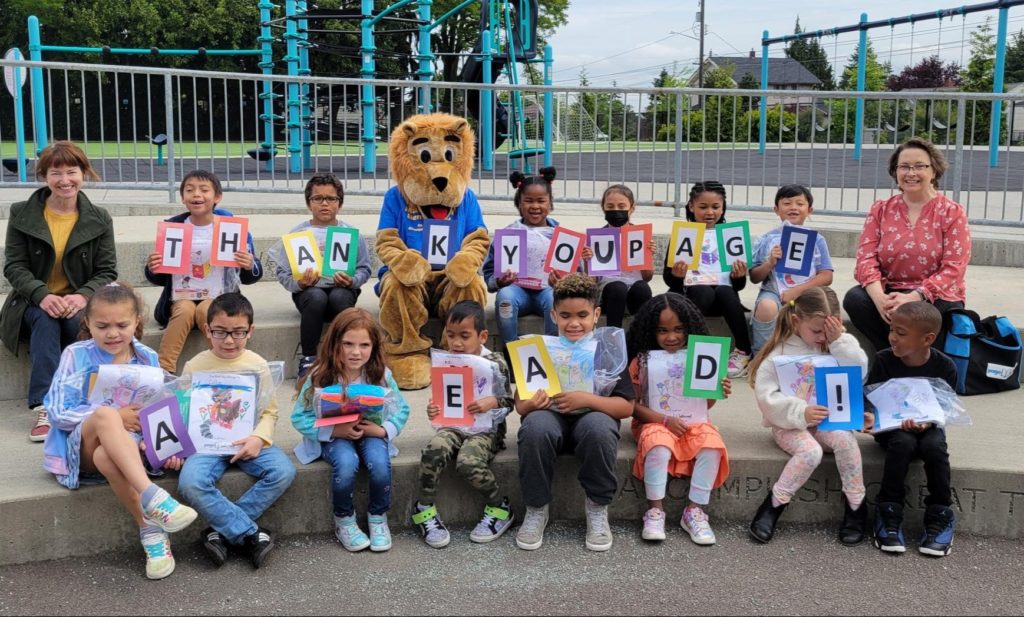 Book drives around the Sound
We would also like to acknowledge Seattle Alumnae Club of Pi Beta Phi for their very large donation of new books to Page Ahead. The final count is 5,355 beautiful new books!!! These brand-new books have already started going out to our school partners across the greater Puget Sound to put in the hands of their students. Thank you so much, Pi Beta Phis, for your incredible gift of reading to local children. We are so grateful for your support!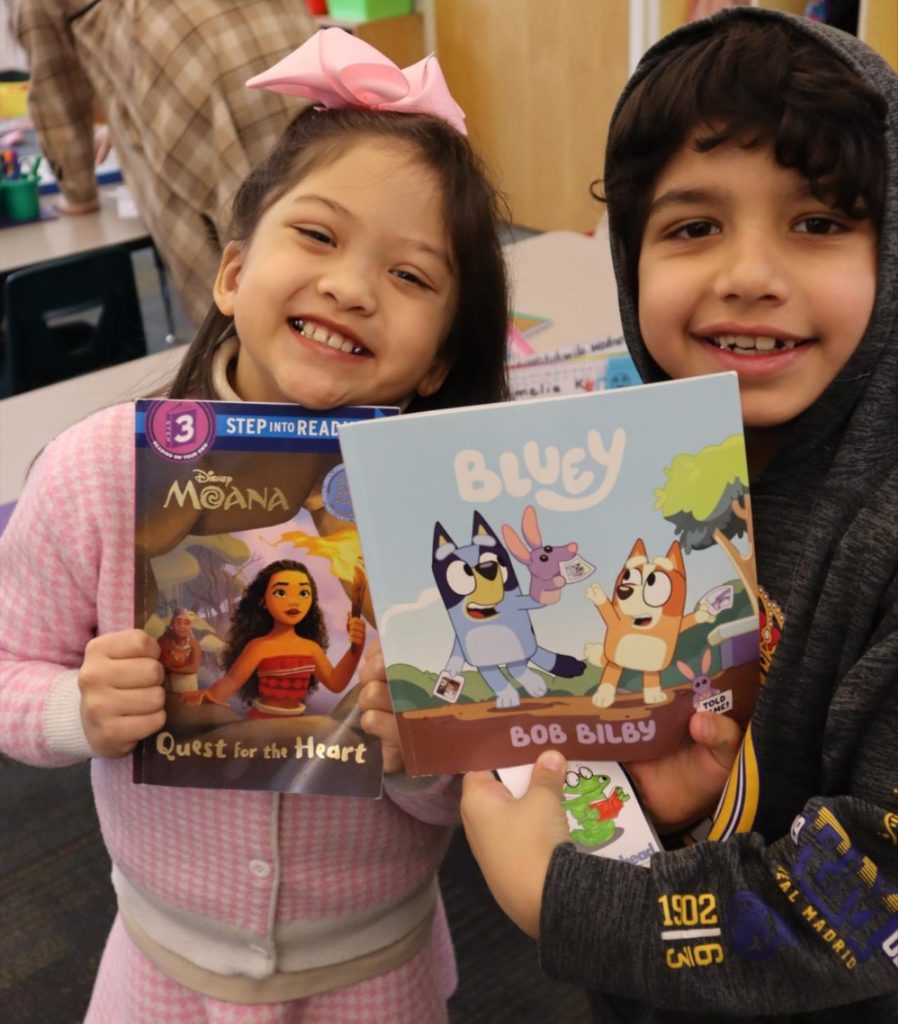 We would like to give a very special thanks to the Mercer Girls chapter of the NSDAR group for hosting a book drive for Page Ahead! Their members purchased books from our curated book wish list, and we are delighted to report they generously gave 200 new children's books (and counting)! Thank you, Mercer Girls!
If you are interested in hosting a book drive for Page Ahead, we have a new online form that helps us provide you and/or your group with everything you could possibly need to aid your efforts. Check it out here!
Celebrating Women's History Month
Celebrate stories of courage, perseverance, and audacity in honor of Women's History Month with children's book selections you can read with your child this month and beyond. View our full list here!